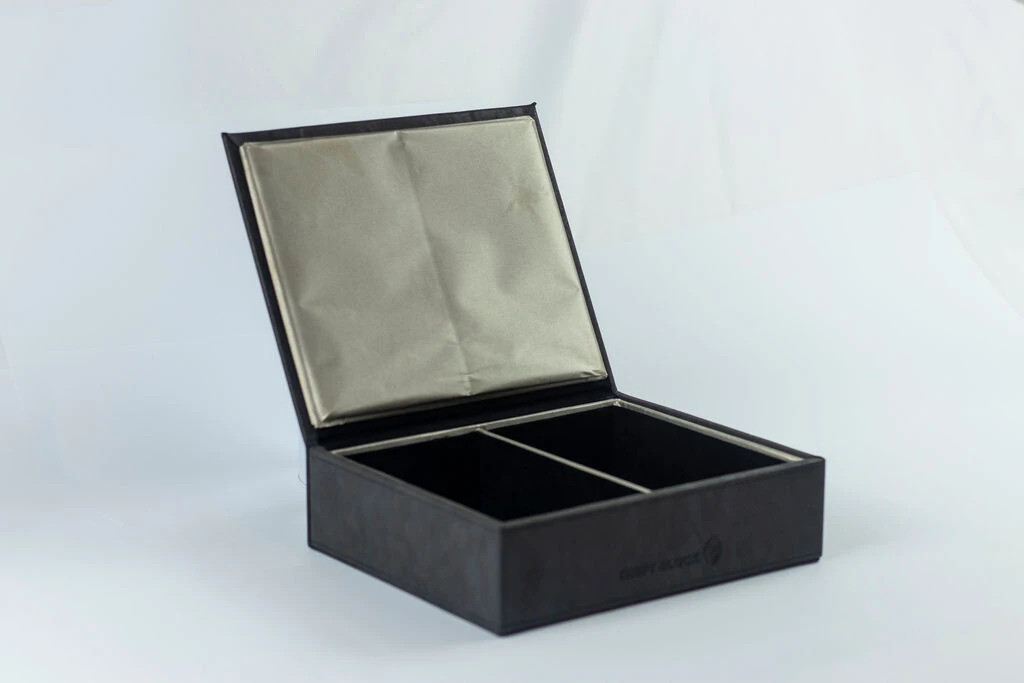 Theft Block Luxury Signal Blocker Box
SKU 00000
Product Details
Luxury Customised Box With 2 Holders Designed Specially For The Protection Of Car Keys, Phones, Bank Cards.
Clean and Minimal Look To Fit In With Any Home Decor.
Premium Suede Material.
Lined With A Double Layer Of RFID Material For Ultimate Protection.
Features Our Embossed Logo And Name.
Size: 23.3cm x 19.5cm x 7cm.
Available Colours: Grey / Black / Blue / Pink
Delivered in 1-2 Working Days

How It Works:
Place Your Keys, Phone & Wallet Into The Box And Close The Lid. Our Premium Double-Layered RFID Fabric Will Block Any Outgoing Or Incoming Signals With A Double Magnet Closure Ensuring A Secure Seal.
Save this product for later